eMashq.com is a web-based software for creating Arabic calligraphy following the rules and norms of the most popular original styles.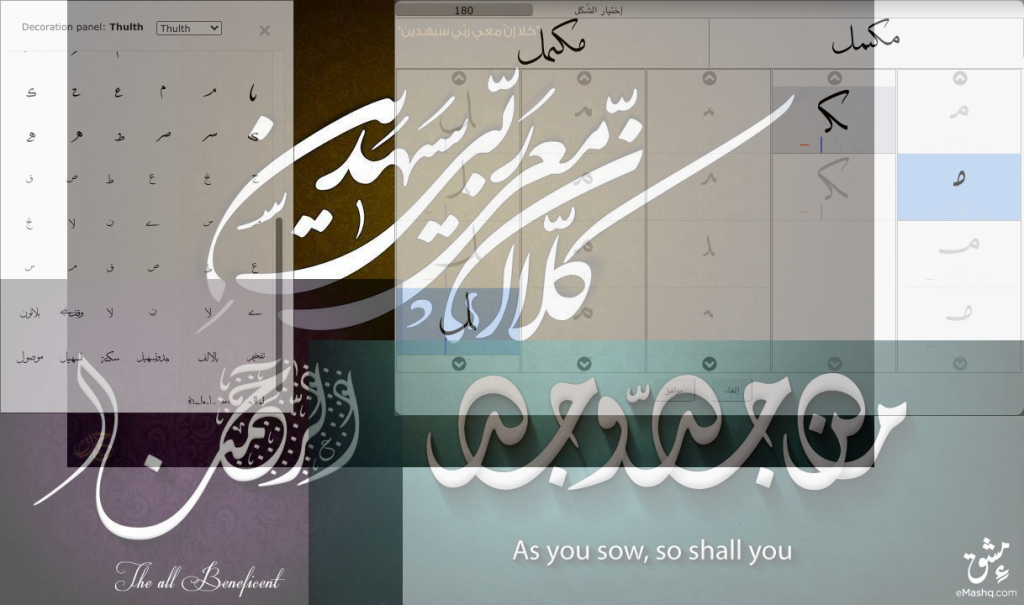 Calligraphic styles
eMashq provides you various easy tools to write and design as a calligrapher in 8 types of Arabic calligraphic styles, which are technically advanced Arabic typography fonts.
Contrary to the Arabic fonts found in editing or publishing softwares (DTP), those of eMashq suggest changing the shape of the letter, that we name Variants, like a calligrapher. It means while preserving the authenticity of this script in relation to the norms of this art.
The 8 fonts of eMashq.com are:
Variation: The variation of a letter is a distinct form of this character (depending on calligraphy rules).
Calligraphy using simple tools.
A rich library of Variants
The power of eMashq which makes it the worldwide leader in terms of Arabic digital calligraphy is the abundance of variety for each calligraphic style.
The user has a variety of choices for making all the possibilities that a skillful calligrapher can make with the tranquility of the exactitude of the script.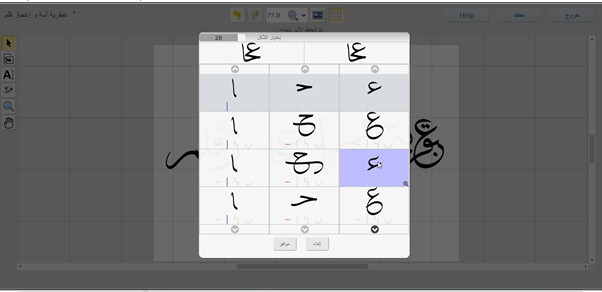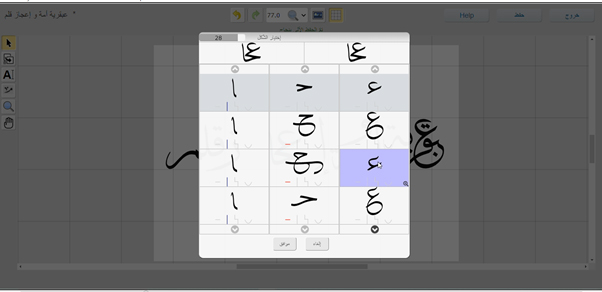 Not a simple elongation, but a pro "Kashida"!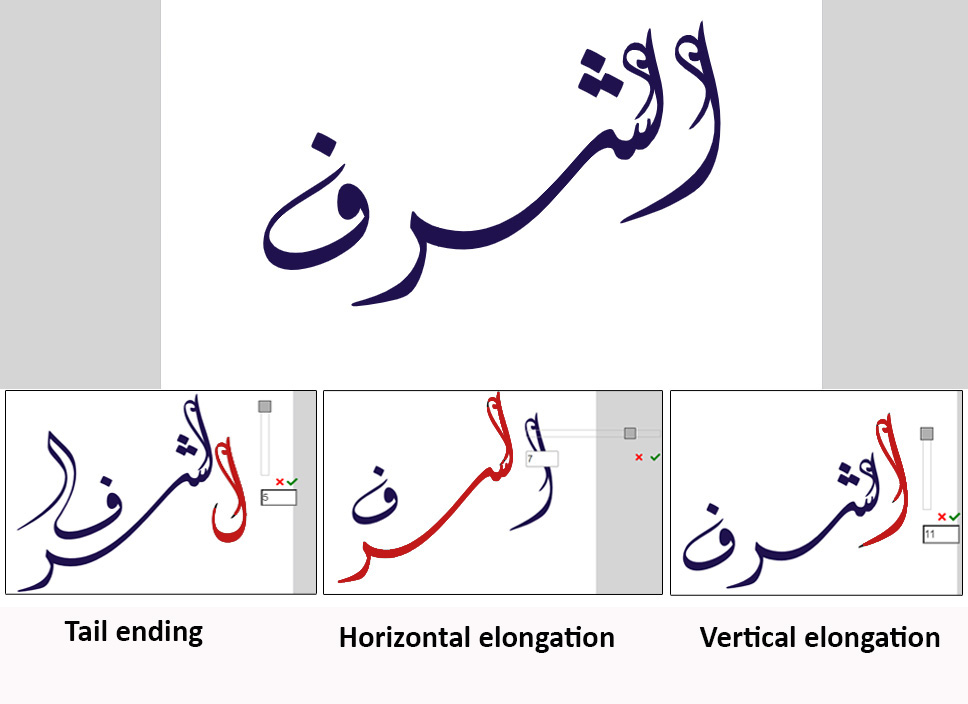 Arabic glyphs fonts found in editing software may offer vertical elongation (Kashida) which is simply the addition of a basic line, while eMashq offers it according to the traced line (thickness and inclination) and also offers horizontal and step elongations.(ex.: in the arm of Kaf كـ).
Move the segments, get free!
Another feature of eMashq's advanced Arabic typography, is the ability to move the segments (set of connected characters) to achieve beautiful calligraphic figures in which the lines merge and overlap.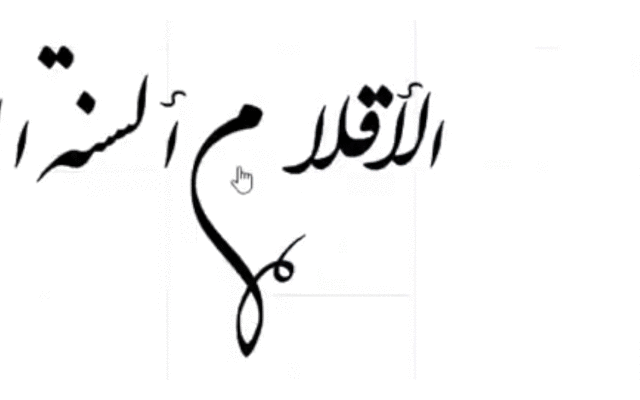 Decorative forms, an artist calligrapher's tool
It refers to all the diacritics and decorative forms of a particular font.
They adorn the calligraphic canvas and are sometimes necessary in certain styles (e.g.: Jali Diwani) or in peculiar contexts (e.g.: write the noble Qur'an)
That's not everything, there's more..
eMashq is supplied with other useful functions for calligraphy, such as the grid to better balance calligraphy, add then enable and disable a background image to follow a sketch in calligraphic design, etc.
A complete guide to eMashq can be found here.
Price adjusted to your needs
Our prices are modeled after SaaS (Software as a Service). Free use is the proper starting point for testing how the application works. Once you want to be freer and quicker in your achievements, proceed to the paid subscription of your choice.
Free
For life
€0
Default Access
Only one calligraphy style is allowed
Only one calligraphy style is allowed
PNG export with watermark
Export SVG
Shared server
Register
Standard
Per month
€54
For enthusiasts
All calligraphy styles are allowed + Vector export
8 calligraphy styles are allowed
PNG export without watermark
SVG export
Dedicated server
Subscribe
Professional
Per year
€486
For producing
All features + 3 months discount
8 calligraphy styles are allowed
PNG export without watermark
SVG export
Dedicated server
Subscribe
You have questions?
Please feel free to check our Frequently Asked Questions where you can contact us if you have not found the answer to your question.